About Spotify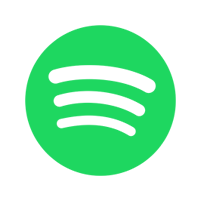 One of the best known and most popular music streaming services has to be Spotify. Well known throughout the music industry, it is used by numerous people all around the world who love music and who want to have access to an enormous range of tunes.
With that in mind, here is everything you need to know about Spotify.
Spotify - A History
Spotify was first launched back in 2008 by a Swedish company called Spotify Technology with its headquarters in Stockholm. Today, Spotify can be accessed across 65 different regions around the world, providing DRM-protected content from media companies and record labels.
While the basic features of Spotify's service are completely free to access since there are limitations and adverts, people who pay extra for a monthly subscription can benefit from extra features like better streaming quality and the option to download music.
How Does Spotify Pay Artists?

Unlike download or physical album sales which are known to pay musicians a set sum for each album or song sold, Spotify instead pays out royalties which are based on how many streams the artist has had as a proportion of all the songs which have been streamed. Spotify distributes about 70% of the total revenue to the rights holders, and it is then their responsibility to distribute the right amount in royalties to each individual artist.
How Does Spotify Work?
It couldn't be easier to start listening to tunes on Spotify. All you have to do is visit the website and register for Spotify's service. You then select the right subscription level to suit you. The Premium level costs you a monthly fee, but you'll have more flexibility and extra features. Once you've signed up, simply download and then install the Spotify app for free. You can find a version of your Android phone, your iPhone, tablet or desktop PC. All that's left to do then is to sign in and start looking for your favourite songs.
Once you've signed up with Spotify, you can then find friends and other people you know. You can then follow them to find out what kind of music they listen to. You can also create your own playlist of favourite songs, and once you've listened a few times to the sort of music you enjoy, you'll receive suggestions for music that is likely to suit your tastes.
With so many excellent features on offer, it's clear why Spotify is such a popular choice with music lovers all around the world. Whether you prefer rock or pop, or even jazz or show tunes, you'll find an endless option to suit you among Spotify's amazing collection of tracks. It's never been easier or more fun to access music that suits you.
Spotify & Apple Music Can Raise Artists' Profits
Copyright © eternify.it